Opening up; seeing the double height space for the first time
It felt like quite a wow moment.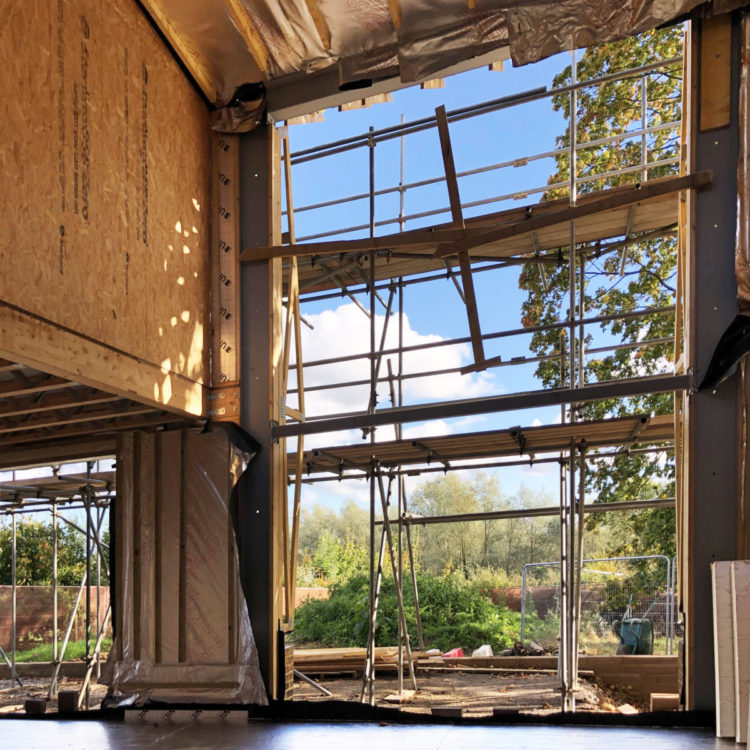 It has been hard to visualise the space up to now as there were boards at ceiling height. These have just been removed to reveal the double height space in all its glory. You can also see part of the hyper-insulated carbon-positive panellised timber frame shell.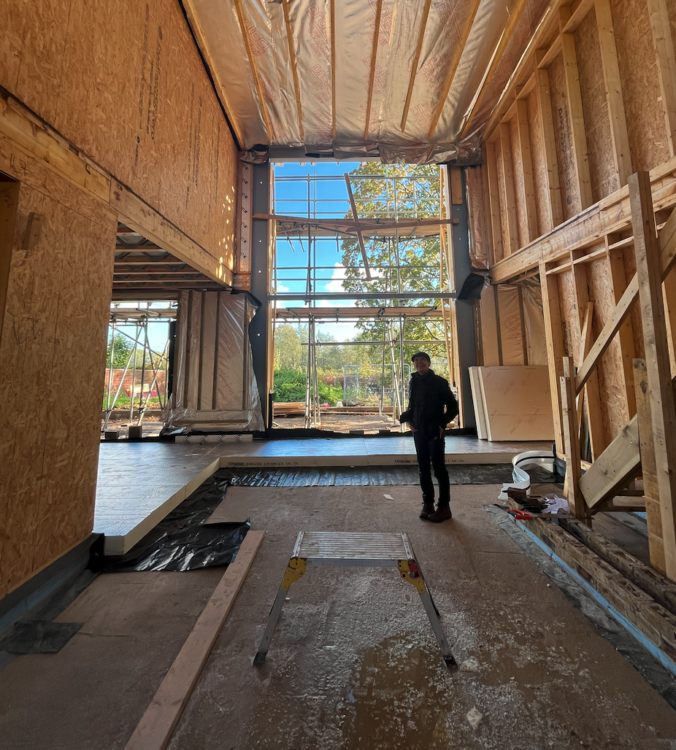 It's a big window!
Latest Projects